Robert Half
Salary Guide 2023
numbers worth knowing
This Salary Guide reveals the main trends in administration, HR and office support, finance and accounting, IT and project and interim management in Belgium and gives an overview of the salaries in today's labour market.
Access the Salary Guide now
The essential Salary Guide for employers and jobseekers
See the salary levels of many positions in different fields.
Learn about trends from exclusive research among Belgian General Managers, CFOs, and CIOs.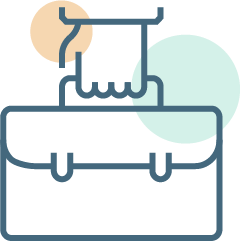 Learn how flexibility and corporate culture play key roles for hybrid teams.
How much should I be earning or offering?
Enter the job title and location below to reveal location specific salary ranges and national comparisons.
A full review of the future recruitment landscape
Regional and national salaries for different specialisations
Administrative, HR, and office support
Project and interim management
Belgian labour market trends

Fringe benefits, the significance of corporate culture and the role of flexibility in hybrid work environments